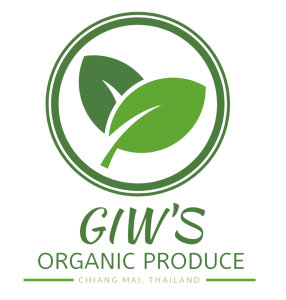 ​Organic Produce
chiang mai, Thailand
Locally Grown with love Farm to table FRESH 100% organic fruits & vegetables
100% ORGANIC PRODUCE
We never spray or source produce that has been treated chemically. We make sure that the fruits and veggies we offer our community are the best.
FARM TO TABLE FRESH
We source our produce from our local farm and send out notifications when we harvest. Make sure to sign up to our LINE group to get the latest updates!
FREE DELIVERY
Let us know what produce you would like and we will happily deliver them straight to your door with a smile 🙂 (100 THB Minimum Order Please)
ABOUT US
Kio Organic Produce by Giw is one of Chiang Mai's best kept secrets for organic produce and delivery services in the Chiang Mai metro area. We believe in connecting people with wholesome, organic fruits and veggies and believe there should be an option to "conventional" chemical covered produce. We strive to be one of the best organic food markets in Chiang Mai.
Our mission is to make fresh organic fruits and veggies accessible to everyone in Chiang Mai Thailand and to give as much back to the community as possible.We believe that eating is more than just providing fuel for your life – we think it is about eating good food with good people. Our society has been sped up so much to a point where most people have lost the concept of just how important our food chain is. We think that supporting our neighbors, promoting local business, and realizing that there are families whose life goal is to grow delicious, organic produce is a step in the right direction.We hope you'll join us in our mission, and help make this world a better place, one bite at a time.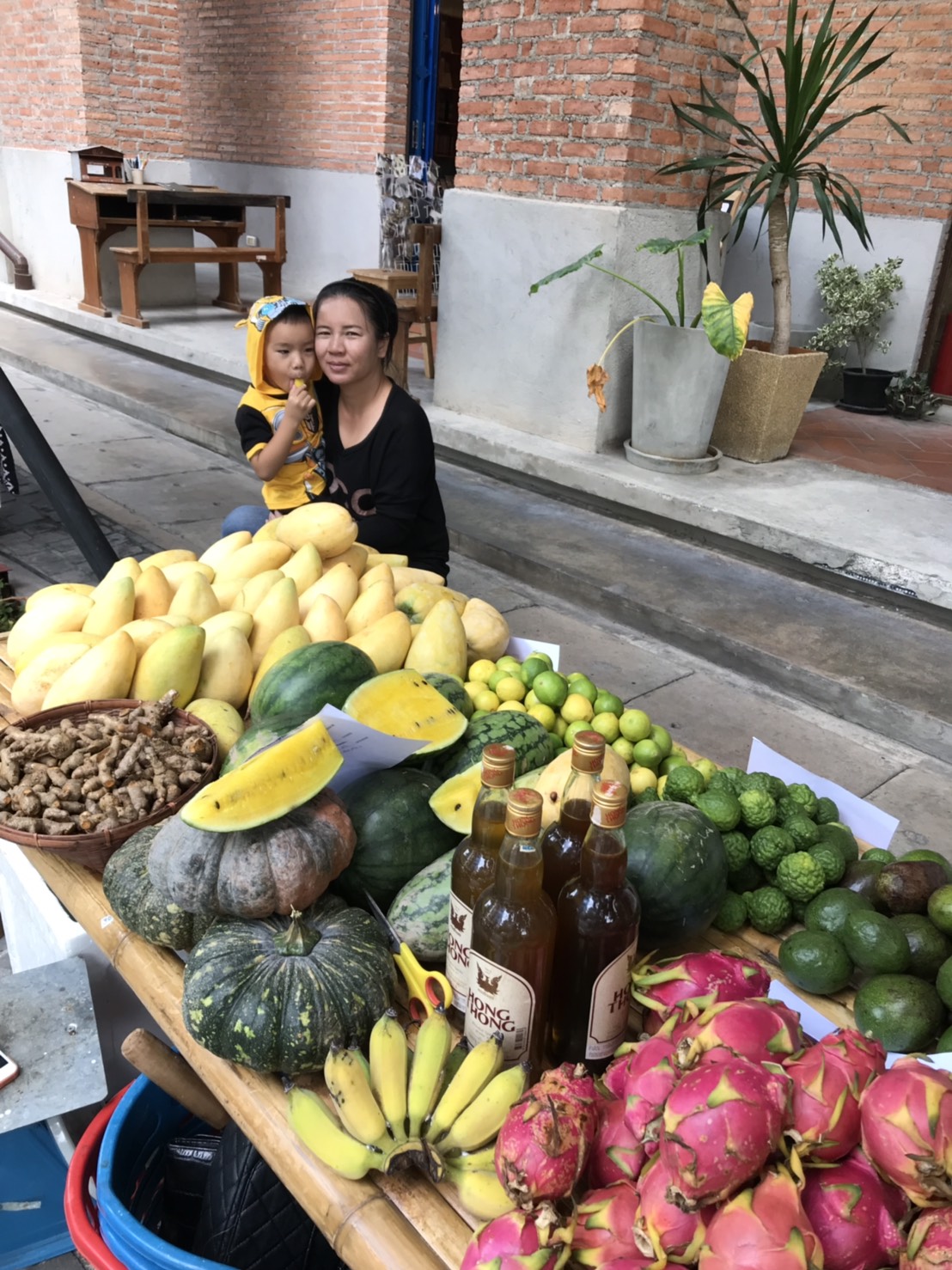 My son Kio and I
A Note from giw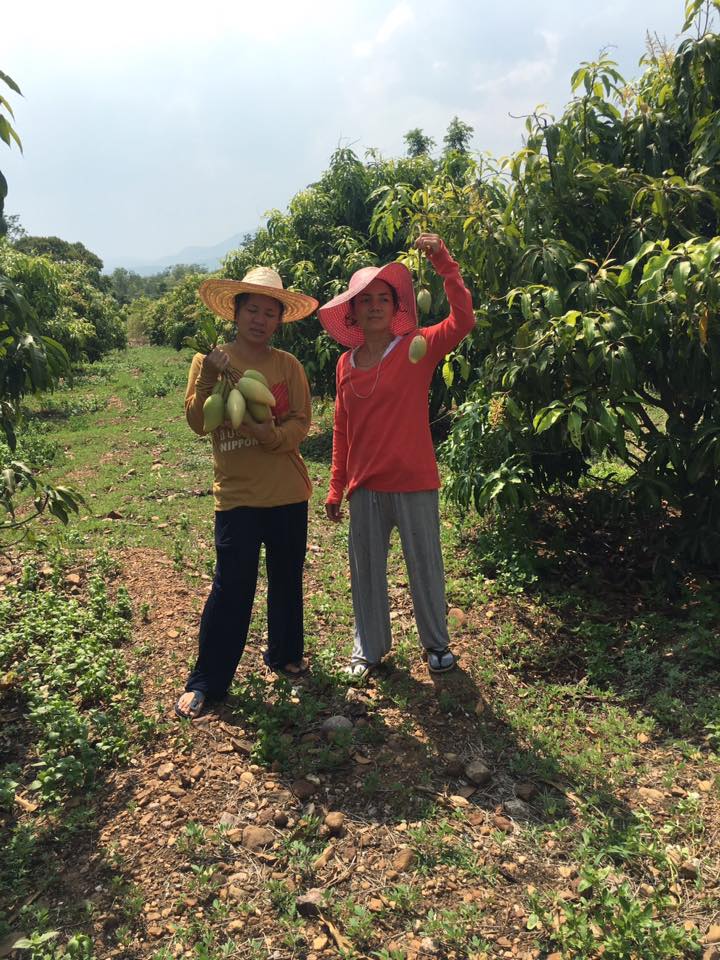 My sister and I at the Organic Farm in Chiang Mai
Sawasdee ka! Hello! My name is Giw. I want to welcome you to Kio Organic Produce and Farm, your source for the best organic produce in Chiang Mai. I want to share a personal story about why I deeply believe in the power of organic foods.A few years ago, my older sister was diagnosed with stomach cancer. She went to see the doctor and he immediately wanted to perform an operation to remove the tumor that was the cause of my sister's pain and discomfort. However, my sister refused. We knew that there was something else that could save my sister's life without having to go through the trauma of surgery. For the next 2 years, I worked with my sister on a diet that consisted mainly of organic fruits and vegetables that came fresh from our farm. She was also able to engage in swimming for physical exercise throughout the week. These were the two main changes to her lifestyle.When my sister went back to the doctor for a physical exam, he announced that my sister's tumor was gone. The doctor was in great disbelief that a change in lifestyle and eating habits could have such a dramatic effect on my sister's health. My sister is now 49 years of age and in good health! I'm so grateful to have this farm and our organic fruits and vegetables available to us. Now I want to share the secret of the best organic food in Chiang Mai with you. Thank you for your love and support!
Our Produce
We offer a wide array of Fresh Organic Food In Chiang Mai
We only harvest during peak season so you have the freshest and best tasting fruits and vegetables. Please Contact Us to see which vegetables we have available this time of year.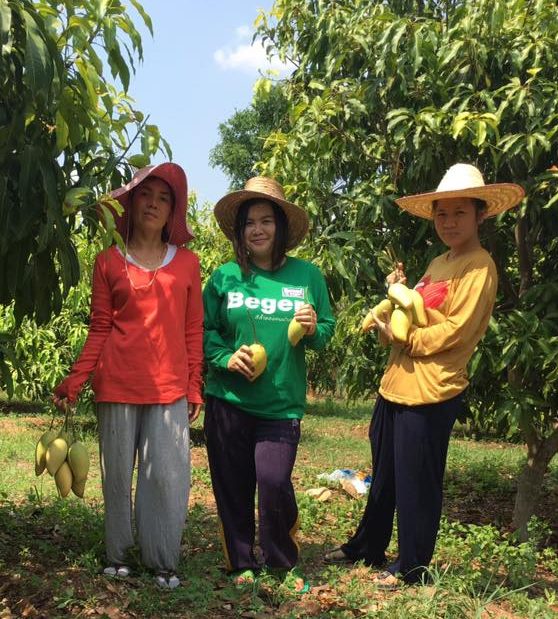 Delicious Organic Mangos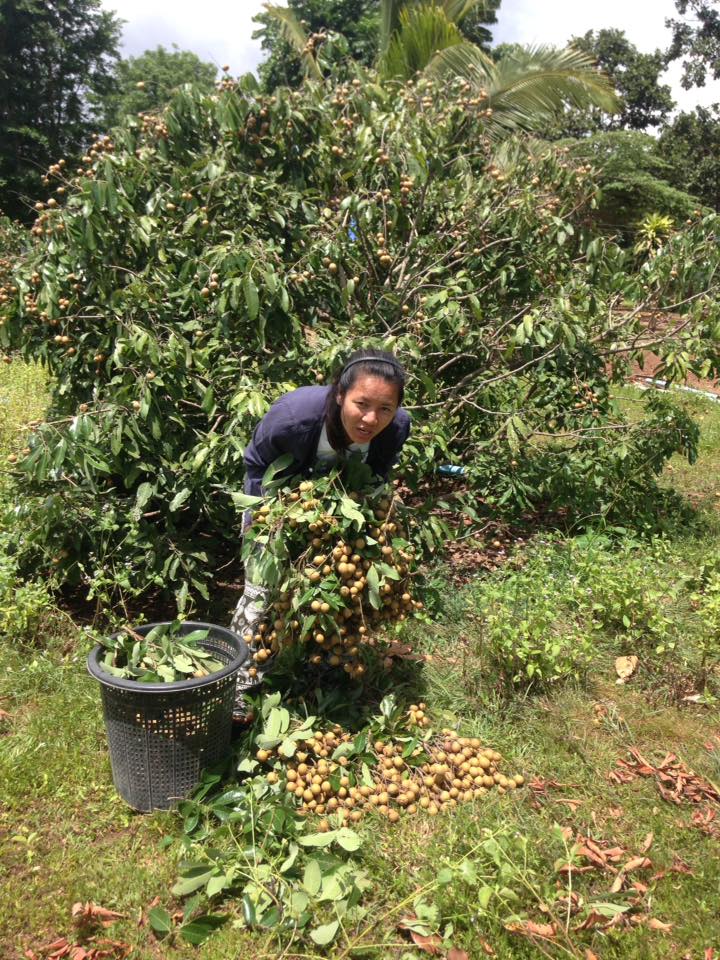 Fresh Organic Longan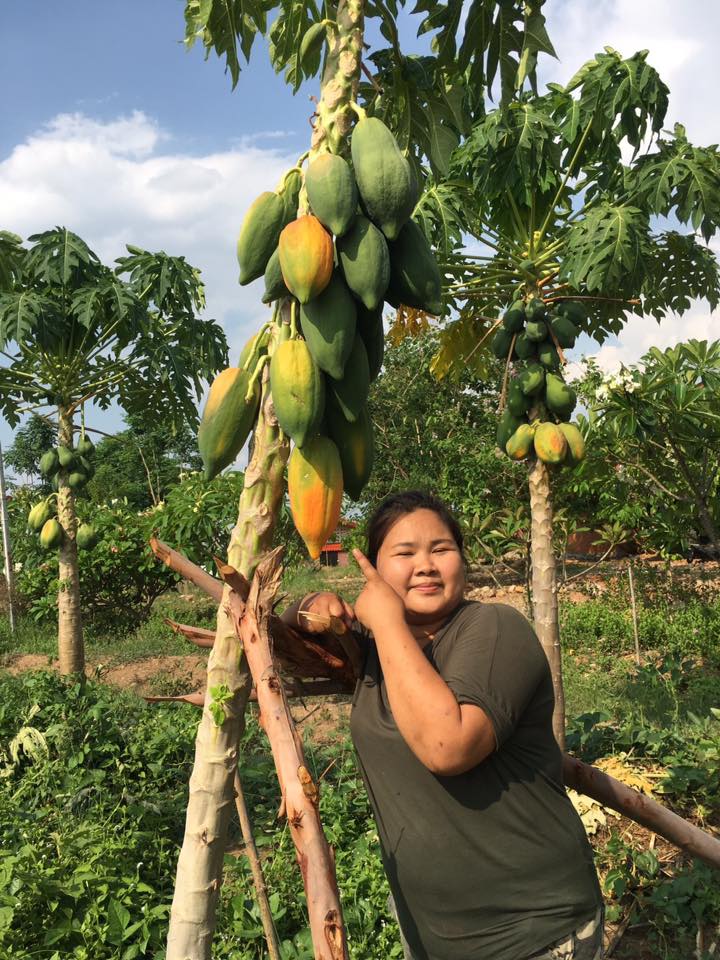 Fresh Organic Papaya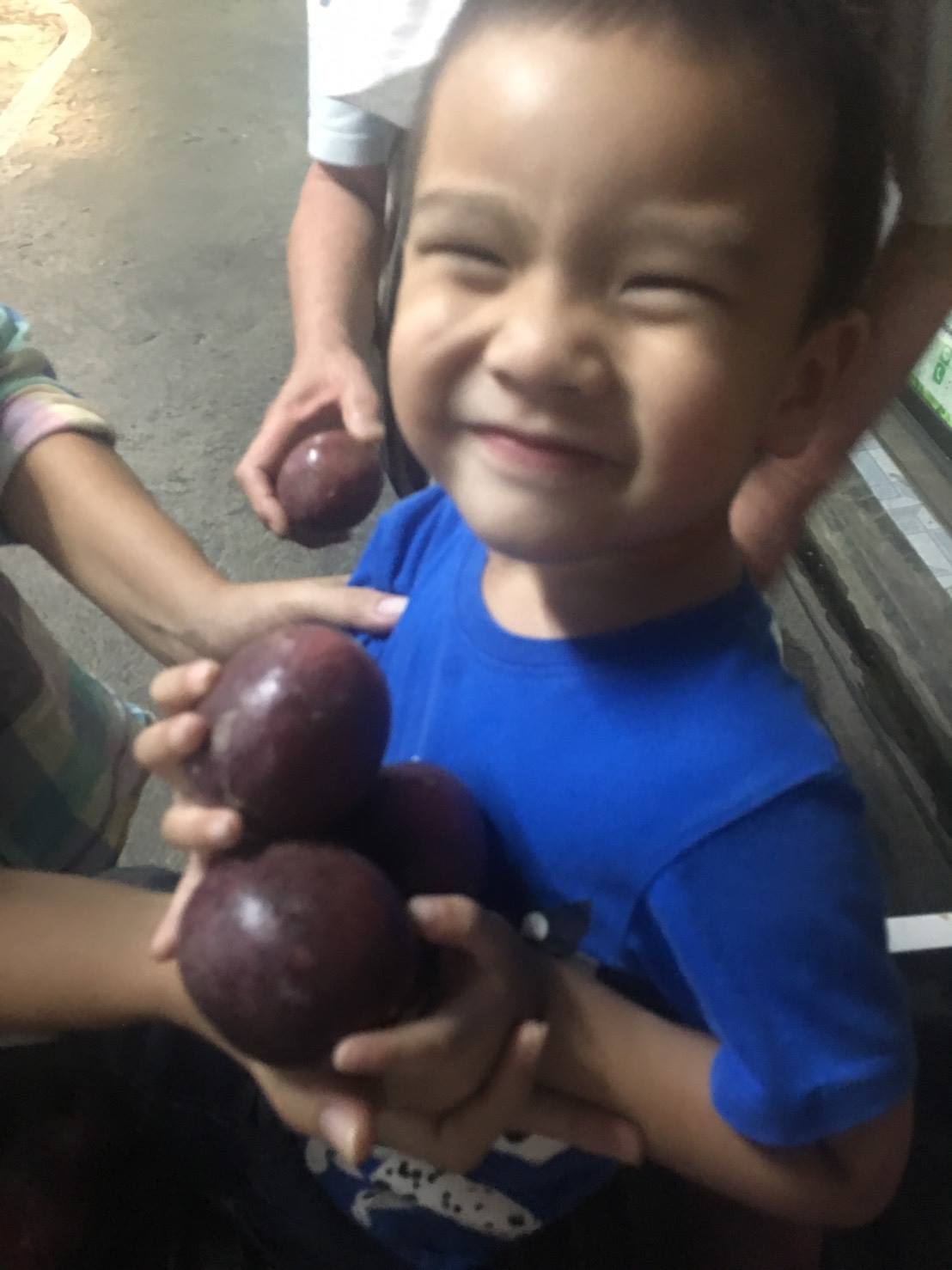 Fresh Organic Passionfruit
Our produce is always freshly picked weekly by myself and volunteers from schools and universities in Chiang Mai and across the globe. We partner with local organic farmers who are dedicated to giving you the best organic food in Chiang Mai.Why Buy Organic Produce in Chiang Mai?Health conscious expats, digital nomads, tourists, and organic food restaurants in Chiang Mai all agree that buying organic is so much easier with Kio Organic Farm & Produce Shop by Giw. Not only is the service convenient, but you are also making a healthier choice. Here's why you should buy from our organic food shop in Chiang Mai:– Organic produce has fewer pesticides. Harmful chemicals that include fungicides, herbicides, and insecticides remain in the soil and are transferred into the conventional fruits and vegetables that you eat.– Organic food is fresher and contains more nutrients. Locally sourced, organic food is not just better for your body, but it also tastes better.– Organic food is free from GMOs. We don't believe in genetically modified organisms (GMOs) because we want to live as close to nature as humanly possible.When you visit our organic health food store in Chiang Mai, you can always expect that our produce will be seasonal. Scientific research shows that seasonal fruits and vegetables retain more nutrients than food that is out of season. Seasonally grown, organic produce is not only better for you, but it also tastes better.Come and visit our organic food shop in Chiang Mai and you will find that we sell some of the best tropical fruits in Thailand. We sell the sweetest mangos, juiciest watermelon, and the most fragrant pineapples you'll ever find. We also stock local honey, Himalayan pink salt, and several other health food items in our organic food store in Chiang Mai.
Organic Mango

Organic Banana

Organic Coconut

Organic Passionfruit

Organic Avocado

Organic Pineapple

Organic Pumpkin

Organic Ginger

Organic Kefir Lime

Organic Tomato

Organic Lime

Organic Lemon

Organic Dragonfruit

Organic Pomelo

Organic Tumeric

Organic Yam

Organic Starfruit

Organic Potato

& More!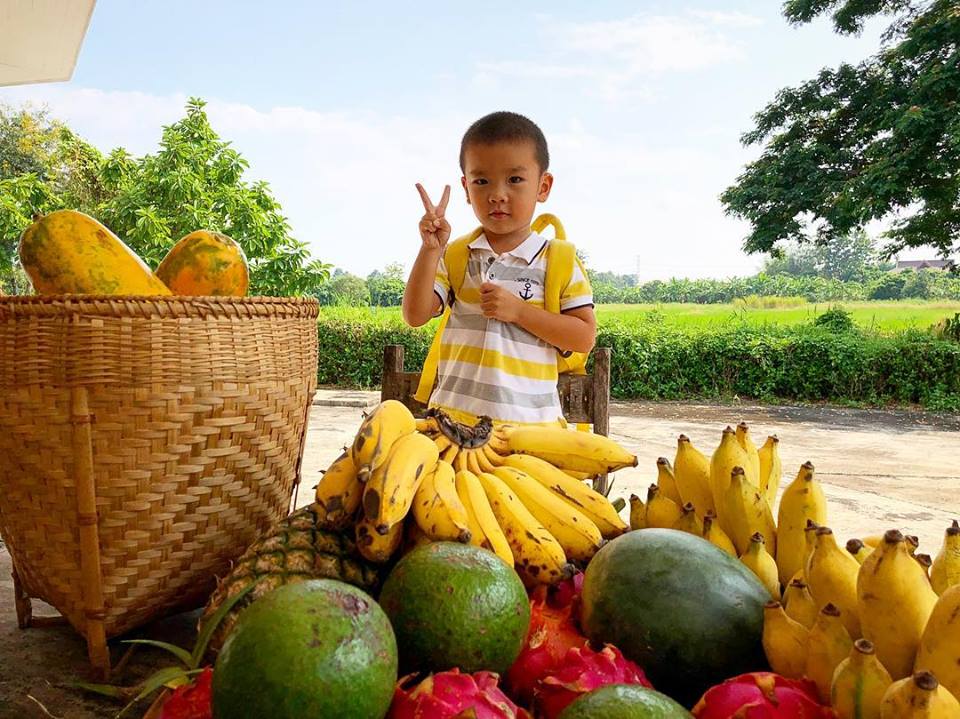 Hi, I'm Kio!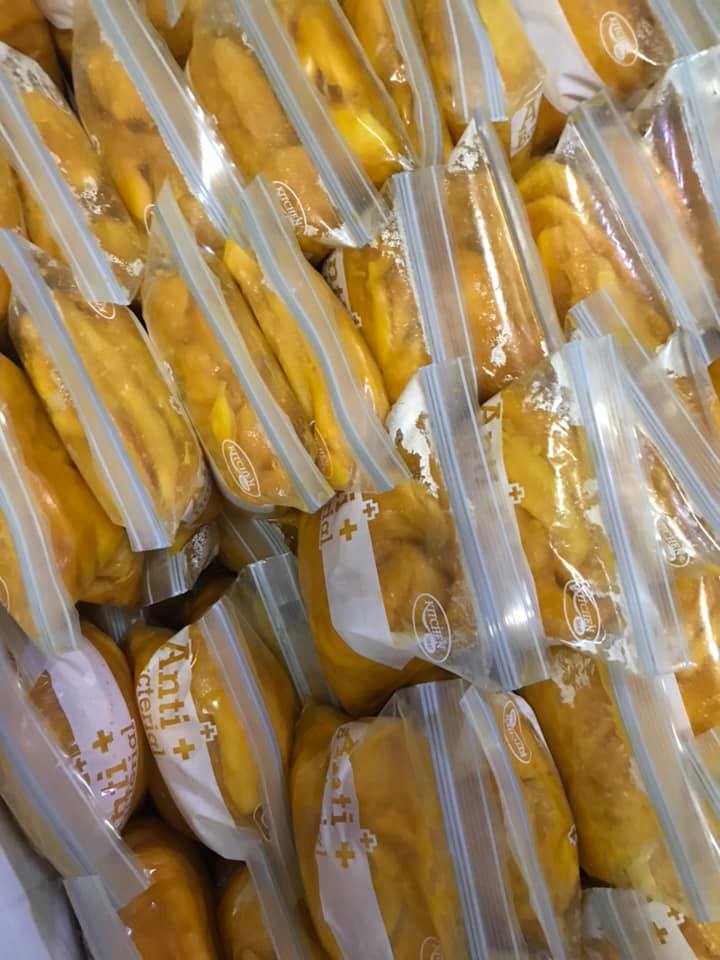 Frozen Organic Mango
Now Offering Frozen Organic Fruit!
Perfect for smoothies & smoothie bowls. Ask about our frozen organic fruit options today!
Delivery Services
We offer FREE Delivery in the Chiang Mai Metropolitan Area!
Popular delivery areas include: Nimmanhaemin(Nimman), Old City, Santitham, Jed Yod, Central Festival, Suthep & More
Looking for the best organic food delivery in Chiang Mai? Kio Organic Produce & Farm has the highest quality organic fruits and vegetables available in the area. We can deliver directly to your hotel, home, condo, apartment, hostel, or restaurant in the Chiang Mai area. How does delivery work?– Find us on social media! Like our Facebook page or join us on LINE at "Giw Organic Farm".- Check out our weekly listing of fresh organic fruits and vegetables. – Make a list of what items you want and the quantity (minimum 100 baht order for free delivery in Chiang Mai).- Send me your list via Facebook Messenger or LINE.- I will tell you the next available date and time for delivery.Still have questions or are you interested in making a special order? Please feel free to Contact Us
(100 THB Minimum Order Amount)
Our Location
We are conveniently located off Huay Kaew Rd near Nimman, Santitham and Jed Yod areas in the Hillside Plaza & Condotel Ground Floor Parking Area.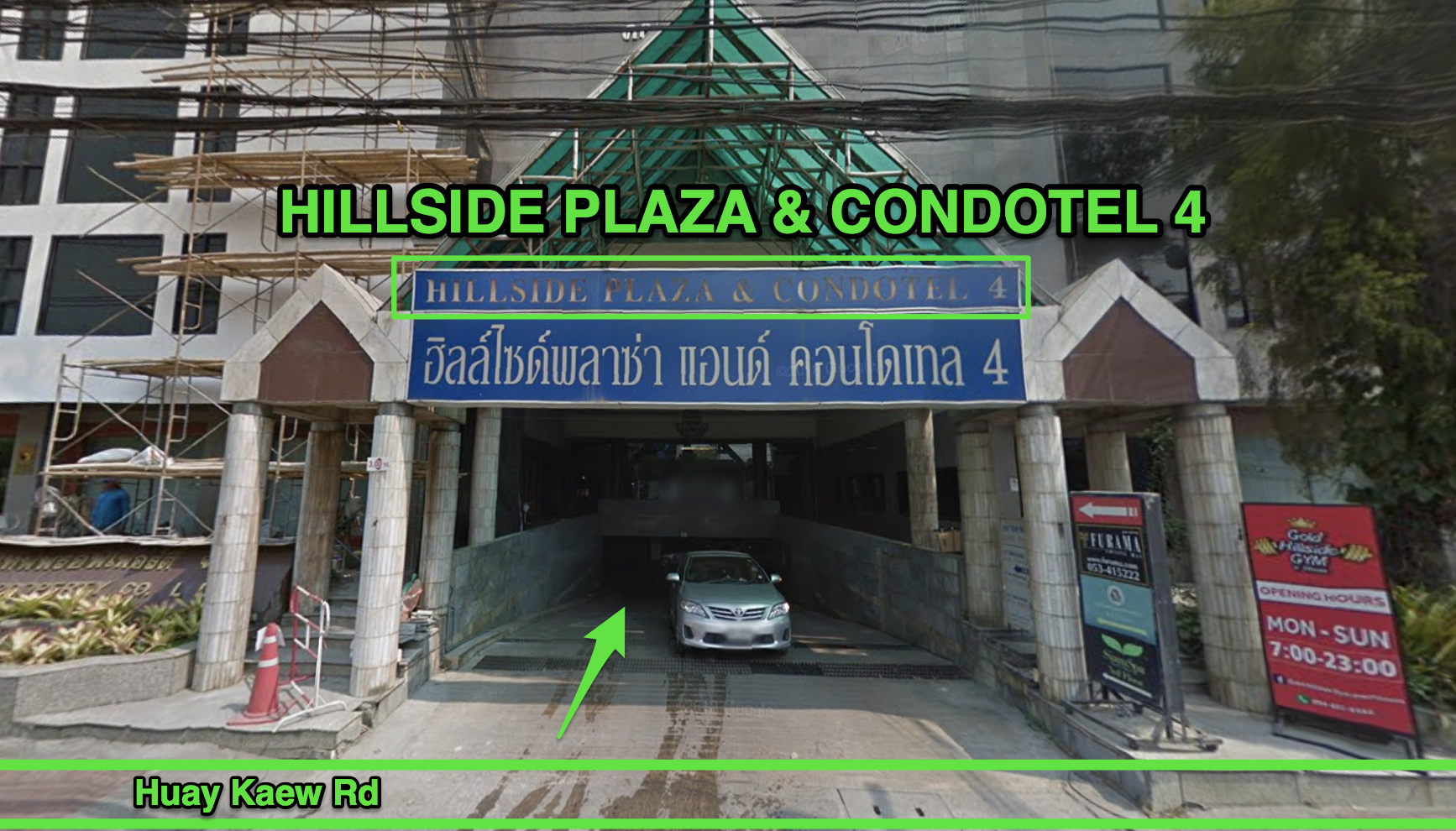 CONTACT US
If you have any questions about our organic fruits & veggies, please message us
First NameEmail AddressMessageSend message
PHONE:
+66 81 024 4665
LINE: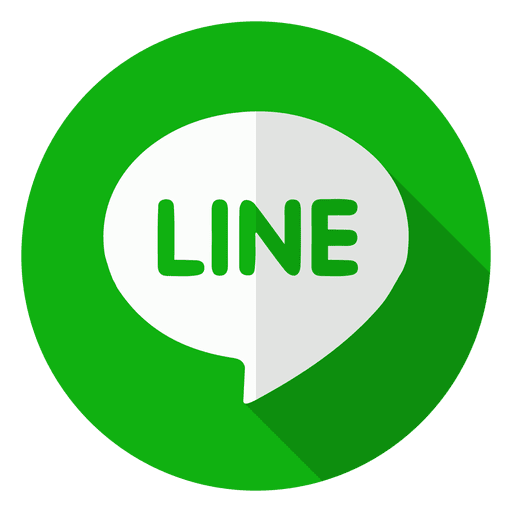 ID: "giw18"Group ID: "Giw Organic Farm"
FACEBOOK: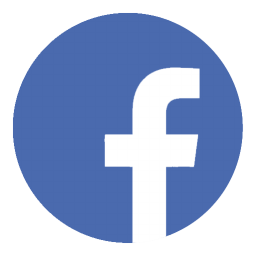 HOURS:Mon – Sat: 10am – 6pmSunday:Closed​Delivery time: 10a-10p Mon-Sat

We are an Organic Food Market in Chiang Mai Thailand. Support us by Leaving A Review
Copyright © GIW ORGANIC FARMS ALL RIGHTS RESERVED.
Made with ♥ by Core Mobile Apps | Core Media Concepts​